Where to brunch in Brussels? Here is my top 4 !
1. Pancakes that melt-in-your-mouth : La petite production
Are pancakes something you can't miss in your brunch ? Don't forget to try them at La petite production. There you will find the best pancakes with pear and maple syrup that you ever had in your life perfectly melt-in-your-mouth. The store is aesthetic with an industrial interior, it's maybe a little bit small but the bricks wall give the place a real charming character. Not only is the coffee beautifully designed but it preps you for an all-around gorgeous experience.
"All happiness depends on a leisurely breakfast."
-John Gunther
2. All your belly can handle : La fabrique
If your favourite meal is brunch, then you definitely need to try this spot! La Fabrique is located in Ixelles, where the Farmers market takes place on Wednesdays. It has a warm and welcoming interior, with cute little details all over the store, a girly wallpaper, fresh flowers on the tables, vintage plates and modern Scandinavian furniture. On top of all those, this place has also a magnificent terrace near to a park where you can enjoy the sun in the summer. Now, lets talk about food. The array of sweet and savoury treats are mind-blowing. The brunch has an all-you-can-eat buffet which means you can eat as many times as your belly can handle. There are different kinds of jams, cheese and charcuterie boards and many other home-made ingredients. The store has also a separate station where you can get an omelette or a crêpe prepared the way you like it.
3. Daily bread : Le Pain Quotidien
Did you know that Le Pain Quotidien was founded in Brussels? The Belgian Alain Coumont started all of it in 1990. Today the chain has more than 200 restaurants in more than 20 different countries all over the world. If you're abroad or at home, don't forget to go take a look at one of the stores. The chain has a large choice bread, pastries, desserts, breakfast, brunches, dishes and salads. You can have a brunch with a cold and a warm drink for less than 25 euro.
"The secret of success in life is to eat what you like and let the food fight it out inside." -Mark Twain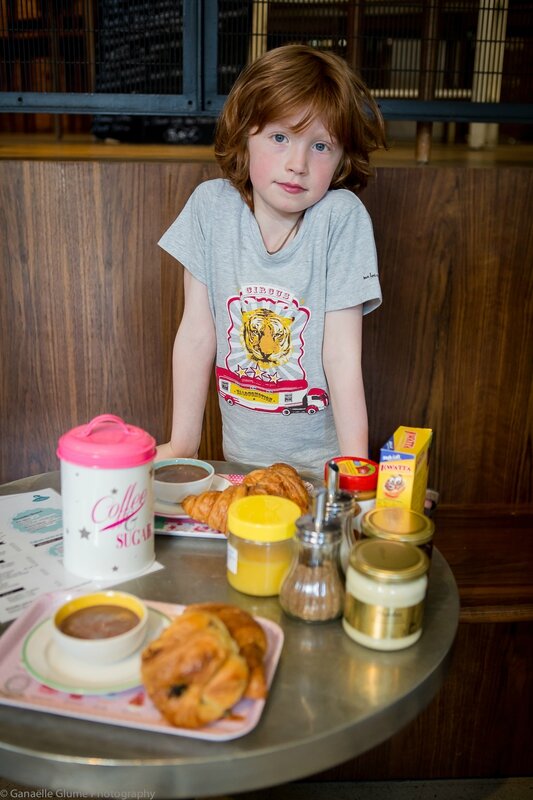 4. For our little monsters : La Fabbrica
In the middle of the Royal Warehouse of Tour & Taxis, La Fabbrica welcomes you and your family in a unique setting in the heart of Brussels on Sunday for a family brunch. La Fabbrica offers you several dish formulas, adapted to adults and children. Something special about this place is that during the brunch, all kinds of animations are provided for the little ones : bouncy castle, make-up, creative workshops, circus initiation, storytelling, film screening, reading and color angle. They regularly organize theme brunches in Brussels : Halloween, Sint-Niklaas, Easter, etc., toppers for young and old. La Fabbrica has several rooms to our disposal : the stage, mezzanine, ground floor, inner terrace and of course in good weather, the outside terrace.